Congratulations to Criw Cymraeg who have achieved the Bronze Award, they are now working on achieving the Silver Award for the Siarter Iaith Cymraeg.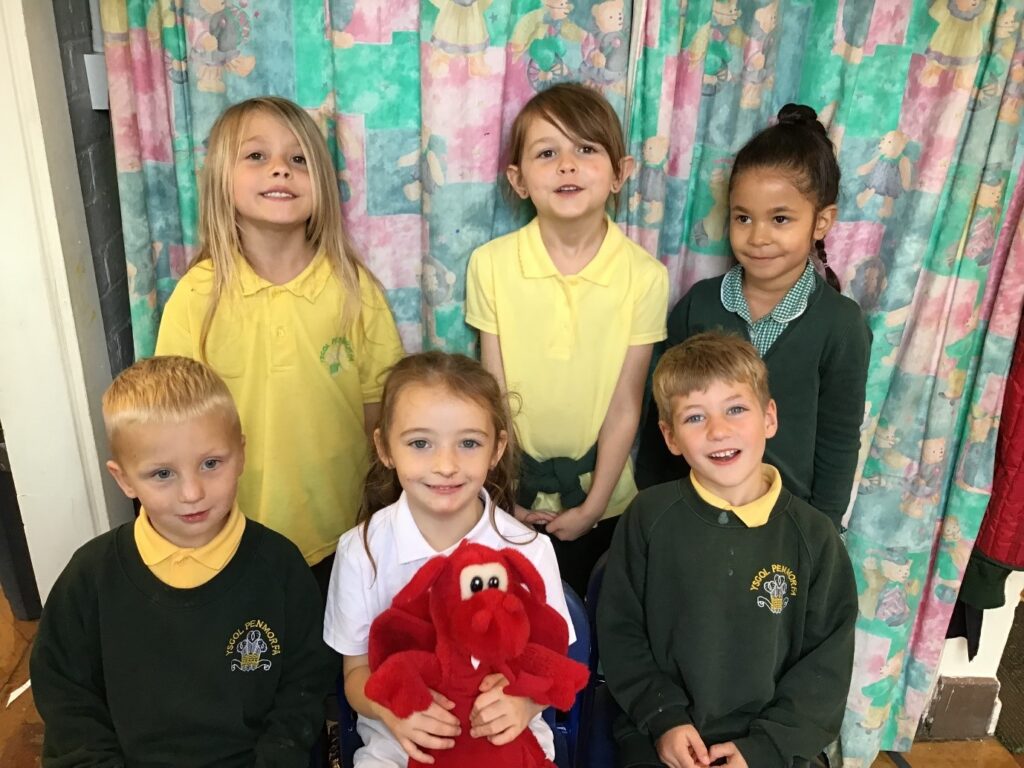 Every class worked hard to decorate the hall ready for our special Mini-eisteddfod.
Eisteddfod
This year we held our first Penmorfa Eisteddod celebration. Thank you to the children who participated in the crefft competition, we had some amazing entries! The children sang, created artwork to decorate the hall and enjoyed performances from each year group. It was brilliant to see Blwyddyn 6 in Glan Llyn's video, Blwyddyn 5's cultural drama video about the story of Branwen, Blwyddyn 4's poetry recitation and Blwyddyn 3's performance of the Welsh language patterns they have been learning. Congratulations to the winners of the crefft competition and hopefully we will have even more entries next year. It was lovely to celebrate our Welsh culture on St David's Day.
Give Welsh a try at home with these useful Welsh apps designed for younger children.
The 'Magi Ann' apps contain lots of stories you can share together and they're completely free!